Early Bird Punch Cards
Early Bird Punch Cards are on sale from September 1 through October 25 only, so to take advantage of these savings, you must purchase your card(s) by October 25. Punch cards are available for 18 hole and 9 hole play, in series of 30 rounds, 15 rounds and 10 rounds. As always, members receive additional savings over non-members. Prices are as follows:
18 hole 30 rounds $840 Member $1,020 Non Member
18 hole 15 rounds $450 Member $540 Non Member
18 hole 10 rounds $320 Member $380 Non Member
9 hole 30 rounds $510 Member $630 Non Member
9 hole 15 rounds $285 Member $322.50 Non Member
9 hole 10 rounds $210 Member $225 Non Member
Call the Pro Shop at 480-883-020 or stop in to purchase your punch card, and remember, the Board voted that Punch Cards DO NOT EXPIRE. Stock up and save! Punch card prices will revert to regular prices on October 26, 2020, when our course re opens after over seed.
---
For the first time ever, SBGC is offering a Membership/Annual Package. If you are not currently a member,
you may purchase a membership for $1,500 between October 1 and December 31 when you purchase a 2021 Annual Pass for $1,850
. Total package is $3,350.
Membership allows:
preferred tee time reservations
discounted greens fees and golf packages
discounts on all Pro Shop merchandise
a vote in the management and operation of our golf course
eligible to run for the SunBird Golf Club Board of Directors
You will be joining a proactive community committed to preserving and improving the legacy of SunBird Golf Club. If you plan to golf regularly for at least 3 years, your membership will pay for itself in discounted annual passes. If you have considered membership in the past, now is the time! Call or stop in the Pro Shop for either of these Early Bird Specials and be ready to hit the links this season. Checks only, and no installment plans for this package.
---
Congrats to our latest Hole In One--George Jones!!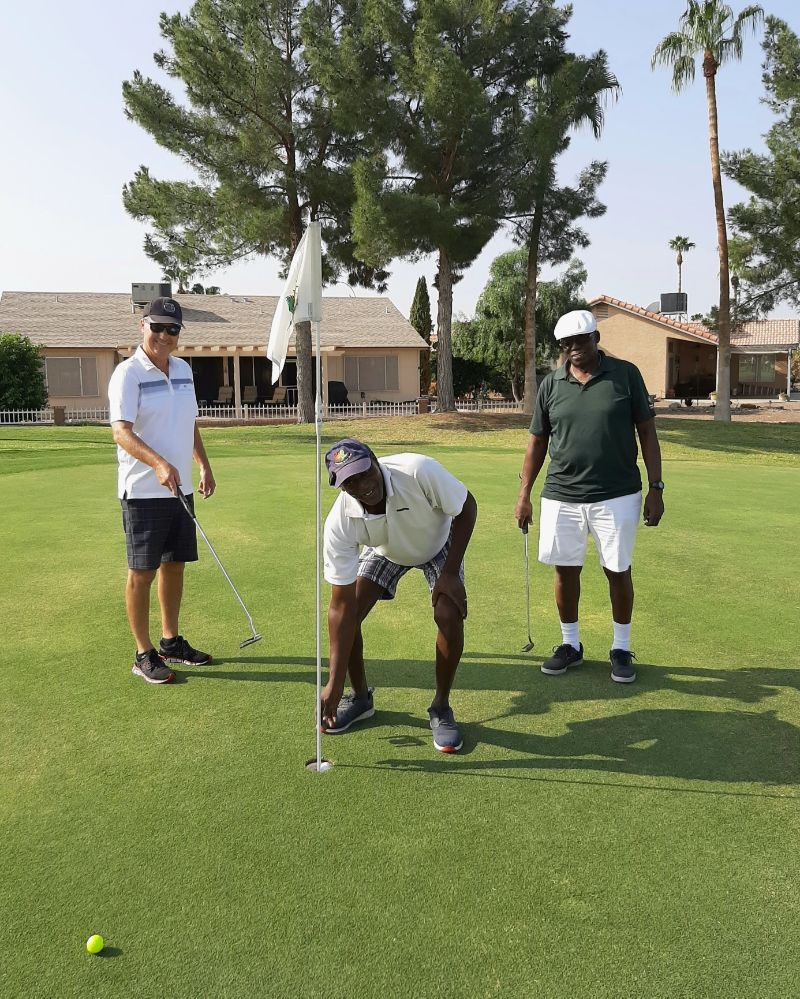 George Jones Hole-in-One on #8! Well done!
---
------------------------------------------------------------------------------------------------
***Punch Card Special***
15 Rounds – 18 holes - for $150
after 10:30 am; From Aug 1 – Oct 12

---------------------------------------------------------------------------------------------------
--SBGC's policy for handicap carts is to stay at least 20 feet from the edge of every green. Click here for more detail from the Superintendent regarding ADA guidelines and the SBGC policy.
--The SBGC Board would like to remind members of Policy #1C of the Policies and Procedures which reads in part: The golf course is for use by golfers only. No pets allowed on the golf course. For your safety, no jogging, walking, biking or skating is allowed. No fishing in golf lakes except in designated areas.